4 Strong advantages of hiring the Ideal Move-In Cleaning Service in Calgary
A
move-in cleaning service in Calgary
can be a very useful option to make your move the best experience of your life, especially if you are looking to save time, money and a lot of energy.
Moving to a new home can be a stressful and overloaded activity with a lot of tasks such as unpacking, sorting, arranging and cleaning, which compromises the quality time and enjoyment of the moment.
At Ideal Maids, we provide the best move-in cleaning service in the Calgary area, so this time we want to give you 4 reasons to hire a cleaning company for your move.
1. Get rid of the stress and save more time with a cleaning company
Starting a new home means a fresh start, so having to clean or mop when you arrive at your new home can be overwhelming and stressful, as it's the last thing you would think of doing.
Hiring a Move-in cleaning service is a very useful option because it allows you to save quality time to enjoy your new home while delegating the cleaning tasks to professionals. 
2. Move-in cleaning service pay attention to the small details
Professional cleaners make sure to pay attention to every inch of your home and take into account the smallest details of dirt that might be in your new home.
Moreover, the cleaning companies guarantee a highly trained and cautious staff in the use of equipment and products suitable for each type of surface and stain. 
This avoids damage to any of the surfaces in your home and unpleasant accidents.
3. 100% coverage of the best cleaning supplies and equipment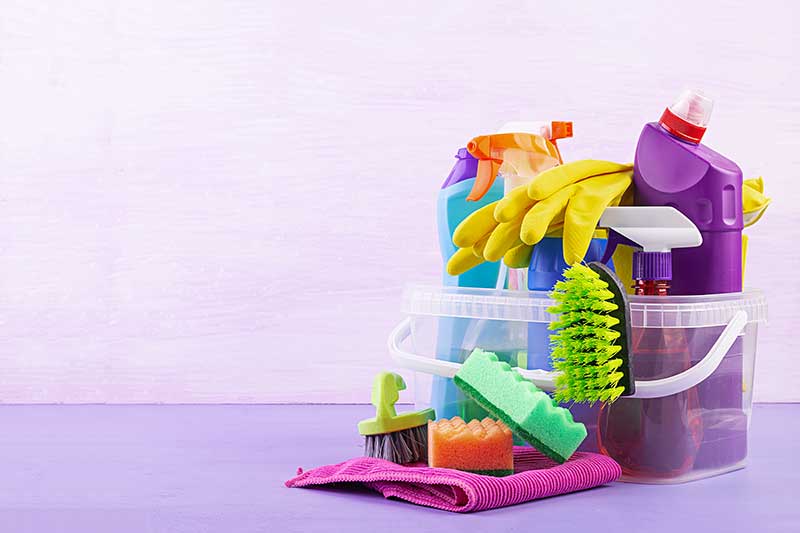 With a professional cleaning company like Ideal Maids, you no longer have to worry about buying cleaning supplies and products, as we guarantee 100% coverage.
A Move-in cleaning service Calgary assures its clients of the best products and cleaning technology to leave your new home sparkling clean and free of dust and dirt particles.
4. Professional cleaning removes allergens and pollutants effectively
A
move-in cleaning service in Calgary
can prevent possible allergies and asthma symptoms, since the deep inspection with the use of appropriate materials reduces dust mites, dirt and debris, among other impurities that can be found on different surfaces.
Besides, the deep cleaning accompanied by a disinfection service can eliminate about 90% of harmful bacteria, germs and viruses, which prevents possible diseases in the long term.
Are you in the process of moving? Keep one of the most important events in your life from becoming an overwhelming experience and hire the best cleaning company in the Calgary area
Ideal Maids' move-in cleaning service is available in Calgary, Airdrie, Cochrane and Okotoks and is effective, fast, affordable, and customized for every cleaning need.
Don't hesitate and ask for a free estimate. Contact us: here.