Dear Home Owner,
Welcome to Ideal Maids. Our name says it all…
We're on time, we're fast, and we do the job right!
We Adhere to Strict Quality Control Standards and Guarantee Your Satisfaction!
As you can see by looking at our site, we strive to take all of the pain out of hiring a cleaning service by being amongst the most professional maid services in Calgary. We adhere to strict Quality Control Standards and use only the best methods and materials to ensure your satisfaction. In fact, we guarantee it!
We Follow A Specific Set of Procedures That Guarantees Perfect Cleaning Every Time!
We are committed to ensuring that every step of your home cleaning follows a specific set of procedures that we have developed over the years, that once again, guarantees your satisfaction.
We Have Built a Team of "Total Quality Control" Professionals!
We start with a thorough staffing search followed by an interview process that includes behavior testing, character assessments, personality assessments, background checks and a 90-day probationary period. This system has enabled us to build a professional cleaning team that is committed to "Total Quality Control".
Once Finished, We Inspect Your Home Very Thoroughly To Make Sure That We Haven't Missed Anything
We come into your home, complete all of the required work and then a supervisor performs a comprehensive inspection to ensure your satisfaction.
Contact us today if you have questions, want an estimate, or require emergency cleaning. We will respond immediately!
We look forward to working for you.
Respectfully,
German Diaz
Owner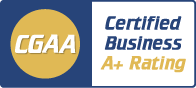 100% Green Clean