Post Construction Cleaning & Clean Up Services
Post Construction Cleaning Special – $40/Hr + GST
Regardless of the size of your project, post construction cleaning requires special skills and equipment different from those we usually use to clean the home, whether due to the volume of dust or debris in the area.
We take care of collecting all the trash and debris from the property in appropriate containers, we take care of all kinds of material: glass, cardboard, wood, plaster and classify it for subsequent recycling.
At Ideal Maids Inc. we have a professional team for cleaning after construction, let us transform your construction site into the masterpiece you dreamed.
We Are One of the Only Post Construction Cleaning Companies in Calgary
Where Our Owners Supervise and Inspect All of the Work Before You Pay. 
All of Our Employees Are WCB Covered, Bonded, Insured, Uniformed, Courteous and Friendly
You Pick The Services That You Want…
Floor cleaning, waxing, and buffing
Carpet cleaning
Cleaning of windows, windowsills, and frames
Debris and gravel removal
Full exterior and interior cleaning
Pressure washing
Detailed washing and cleaning of all surfaces
High dust removal from pipes, vents, light fixtures, etc.
Stain removal, scrubbing, dusting, and vacuuming.
Detailed cleaning of furniture
Full sanitizing of kitchens and bathrooms
Washing of walls, doors, casings and ceilings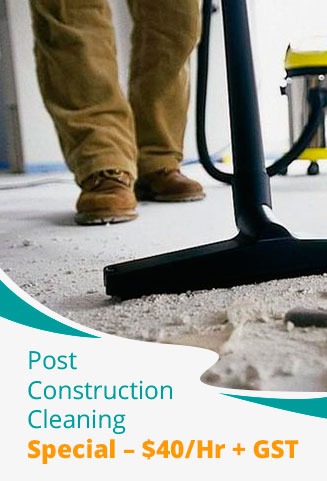 One of the most popular services offered by Ideal Maids Inc. is the professional post-construction cleaning service.
Post-construction cleanings are different from other types of cleaning in many ways.
One of the biggest differences is that they can have hazards not found at a typical customer site.
For example, power tools, cars, ladders, and elevators can be found on site.
You may even have an active construction nearby. It is not difficult to imagine how some of these can become a danger to an unsuspecting cleaner.
Therefore, as in the construction project, the cleaning work must be carried out safely.
It doesn't matter if it's after the installation of a window or the construction of a new building, there will be a lot of trash to remove. Therefore, hauling, organizing, and disposing of waste is essential for a completed project to develop its full potential.
And we don't hide it under the carpet. Ideal Maids Inc. has the equipment to get rid of trash quickly and efficiently.
We are your ideal partner to provide post-construction cleaning services in Calgary. This service is provided for both new and remodeled properties.
We deliver the facilities ready to live in. Services in Calgary, Airdrie, Okotoks, and Cochrane.
Do you have questions about post-construction cleaning in Calgary?
Calgary, Okotoks, Airdrie and Cochrane Residents Call Us Today To Schedule Your  Maid Cleaning Service or Post-Construction Cleaning Service!
403 – 248 – 8686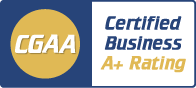 100% Green Clean