Commercial Cleaning Services in Airdrie, Alberta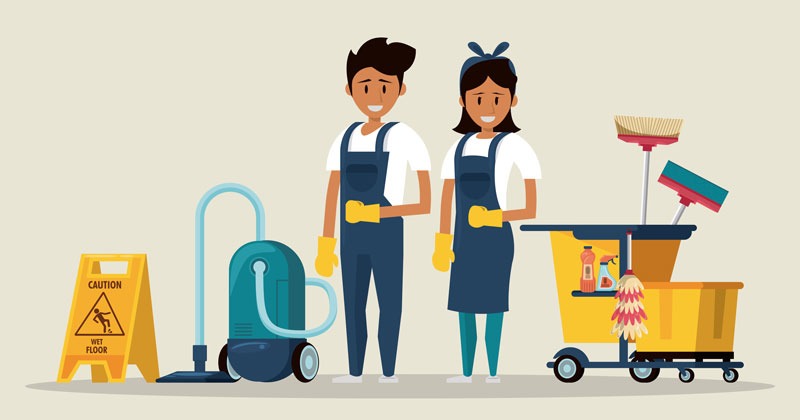 We know how important it is to work in a clean and healthy environment, and that is why we offer complete commercial cleaning services in Airdrie. But, do you know how important it is to hire the right commercial cleaning company? Do you know what the advantages of hiring a professional commercial cleaning service like Ideal Maids Inc. are?
You probably have questions regarding cleaning your business, office or commercial space. We answer some of them below.. 
Commercial cleaning should be done daily. True or false?
Each company or business is different, so the needs of commercial cleaning will vary depending on the traffic of the public or employees, the amount of dust or waste that is generated and of course the type of company. For example, a high traffic office building open to the public generally needs to be cleaned daily to maintain a standard of cleanliness and health. Other types of companies may require a bi-weekly or weekly commercial cleaning session.
The truth is that the longer a place goes without being cleaned, the more time it will take to get it cleaned up properly. That is why we recommend consulting with our experts about your particular case to find out what may be the best commercial cleaning option for your business. Whether it's an office, a dental clinic, a doctor's office, or an office open to the public, we will tailor our services to fit your needs and budget.
Why Should you Hire Commercial Cleaning Services in Airdrie?
If you have a company, you are likely to appreciate productivity. Did you know that a clean and healthy space generates greater productivity among employees? Nobody likes to work in a dirty place, but the problem is not only aesthetics, people get less sick when they work in clean places. In addition to this, you can notice the costs: it is cheaper for your company to clean more frequently than having sick employees at home or having to do long deep cleaning sessions from time to time.
Hiring a Commercial Cleaning Service in Airdrie Vs. Doing it yourself or having your employees do the cleaning.
Should you or your staff really devote time to the deep cleaning your office building when it needs it? Your attention must be on your customers, your projects, your business. We can take care of the cleaning because that's our business and what we love doing.
A commercial cleaning company has the necessary equipment to perform cleaning tasks in a professional way. Also, hiring a commercial cleaning company in Airdrie assures you that professional work will be done like no other company in the city.
Having professional cleaners come into your office boosts morale in the company and prevents the spread of germs.  Even if you handle the cleaning inhouse, most companies still require periodic cleaning sessions, which may just be window cleaning, carpet cleaning, deep cleans, sanitation, and disinfection, or post-construction cleaning services…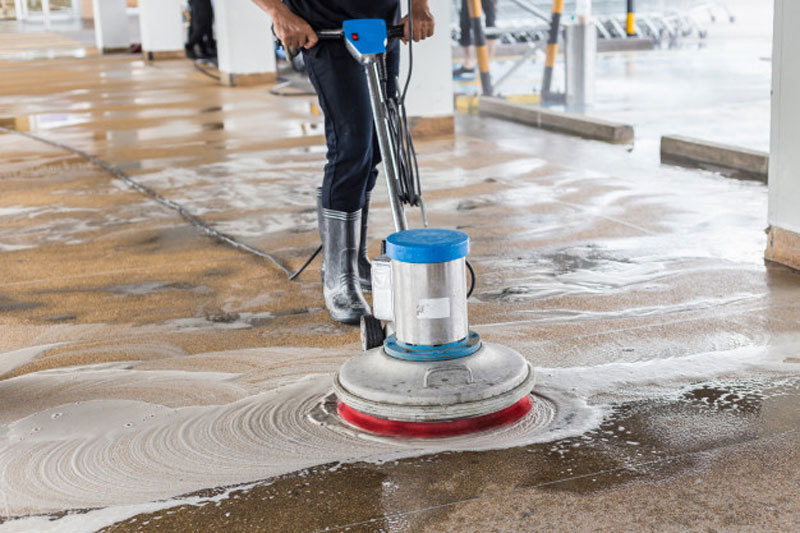 Critical Reasons Why Commercial Cleaning is Important for Your Business
Cleaner spaces equal fewer people calling in sick. This is especially true during the flu season. Here are other reasons to get cleaning services in your Airdrie commercial space.
Cleaning Based on Your Schedule
Choose the frequency of cleaning services. If you have customers who come and go throughout the day, you may want to have commercial cleaning services a couple of times a week to keep everything in order. Remember the frequency of commercial cleaning services will always depend on the traffic and size of your company.
A Commercial Cleaning Company has more experience
Commercial cleaning companies or janitorial services are important because they know what the job is about, they thoroughly know the cleaning needs and procedures of the different cases that may arise and that most people do not know.
The image of your company must be professional
First impression counts, and lots. A clean office or business makes a good impression on customers and provides their employees with a comfortable and healthy workspace. Take advantage of your spaces as an opportunity to tell your customers that your company is serious, neat and reliable.
Hiring a commercial cleaning service in Airdrie, Alberta is not difficult. With Ideal Maids Inc. we help you keep your spaces clean and healthy. In addition to projecting an image of trust in your company. We adapt to your schedules and help increase office productivity, do not hesitate to contact us to schedule an appointment.