Professional commercial cleaning service in Airdrie: improve your work environment
Did you know that there are 5 ways in which a Commercial Cleaning Service in Airdrie can improve your work environment? Just as you read it.
A professional cleaning company provides through its specialized services great advantages that allow you to improve your work environment, thus contributing to your own well-being and that of your employees.
Moreover, hiring professional cleaners means a cost reduction in cleaning materials and savings in time and energy.
So if you are near the Calgary area and are about to hire a cleaning company, don't miss this post and find out how to improve your work environment through a Commercial Cleaning Service in Airdrie.
1. Deep cleaning provides a safer workplace
A professional cleaning service ensures an inspection in every nook and cranny of your establishment and can clean those hard-to-reach places without forgetting the small details.
Always using products whose substances are designed to effectively remove dirt and stains from even the most difficult to remove surfaces.
In other words, professional cleaning carried out by experts is better and higher quality than regular cleaning.
2. Professional cleaning prevents the spread of disease

Deep cleaning not only removes surface stains and dust particles but can prevent possible infections and diseases, ensuring a healthier space.
An environment free of bacteria, germs and viruses prevents your employees from catching colds, flu or allergies, thus reducing absenteeism.
3. Clean and professional looking place can boost your brand

The results of a standard cleaning not only provide great health benefits for your employees but also improve the appearance of the facility, making it more pleasant and professional.
This way you can impress and capture the immediate attention of anyone who enters your establishment, converting them into potential customers.
4. Cleaning results standard help increase employee productivity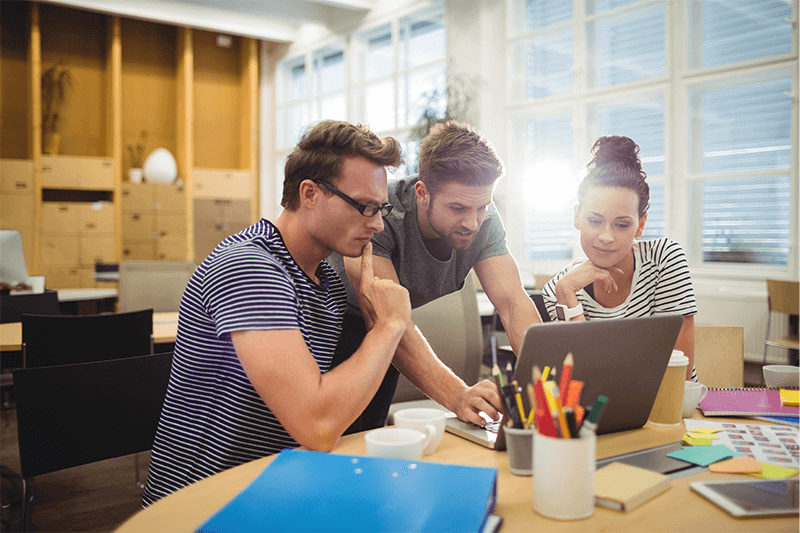 By hiring a Commercial Cleaning Service in Airdrie, you guarantee a completely fit workplace for your employees. After all, no one feels comfortable or safe in a dirty and messy place.
The truth is that a thoroughly clean environment influences the mood of your employees, making them more productive in their workday.
In other words, it helps boost company morale.
5. High-quality cleaning ensures an excellent airflow

As if that weren't enough, one of the benefits of high-standard cleaning is that it improves environmental conditions, contributing to fresh, and quality air by removing unpleasant odors.
At Ideal Maids, we offer the best cleaning services throughout the Calgary area. Our Professional Commercial Cleaning Service in Airdrie is affordable, optimal, flexible, safe and available for any type of commercial or industrial space.