Professional Maid Service VS Domestic Cleaning: which one is BETTER?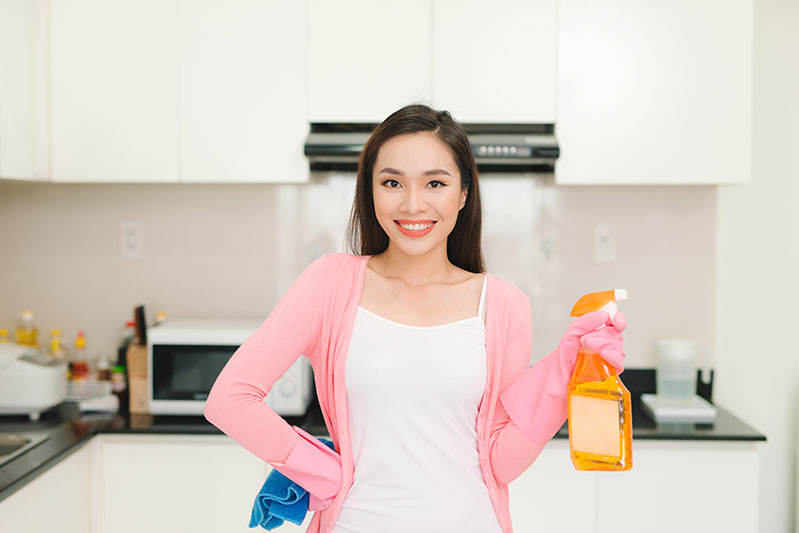 The line between a professional maid service vs domestic or basic cleaning may not be sufficiently clear or defined.
Cleaning is a necessary activity to keep any of our spaces clean and free of germs. Not only does it allow us to purify and preserve fresh air, but it also helps us to improve the image of the environment.
And although cleaning can be easily carried out by ourselves, it is always advisable to hire weekly or monthly professional cleaners or a reliable cleaning company to achieve results with high standards.
The regularity of hiring this type of service will depend on your cleaning needs, your lifestyle and the dimensions of the space whether it is a home, office or another type of facility.
Therefore, here we will explain some essential aspects in order to help you understand the importance and necessity of regular, thorough and professional cleaning.
Professional vs domestic cleaning: difference in cleaning method
What is professional cleaning?
Professional cleaning, as opposed to ordinary or domestic cleaning, is cleaning that involves a much deeper and thorough job in order to not only remove dirt but also eliminate germs and bacteria.
Often deep and professional cleaning includes disinfection to ensure safer and healthier spaces.
On the other hand, domestic cleaning only focuses on removing visible dirt in the central and common areas, forgetting specific spaces such as baseboards, vents, internal areas of cabinets, ducts, among others.  
Whereas a professional cleaning service Calgary guarantees a deep cleaning that involves hard-to-reach areas, appliances and fixtures.
In other words, professional cleaners perform a thorough check of every inch of a home, office or facility, without neglecting any kind of detailing to provide high standards of cleanliness.
And this is one of the differences between professional vs domestic cleaning.
Difference between professional and domestic cleaning: cleaning supplies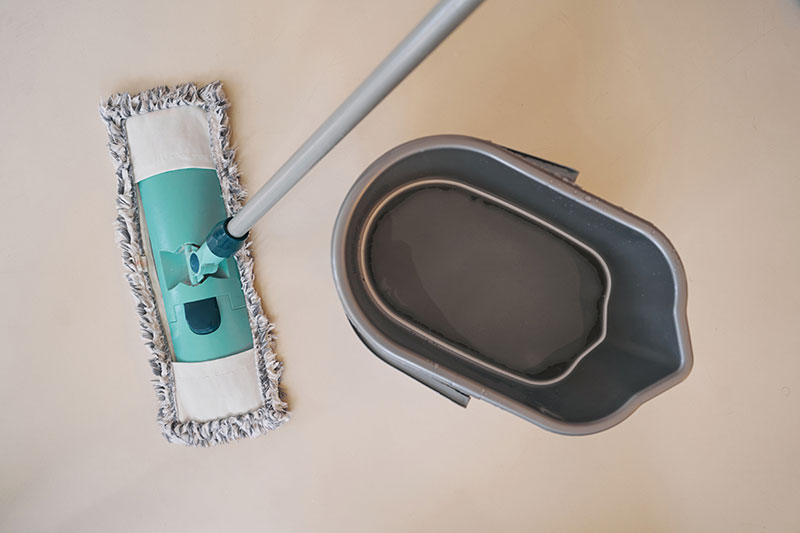 A standard cleaning service guarantees the use of the best products, equipment and cleaning materials, which may not be commonly found in the market.
Moreover, only a staff of experts in the area can properly and carefully manipulate the different tools without generating any type of risk either material damage or possible accidents.
While a domestic service uses basic products that may not be of proven quality, which can put the surface and any area of your property at risk.
What is included in a regular house cleaning?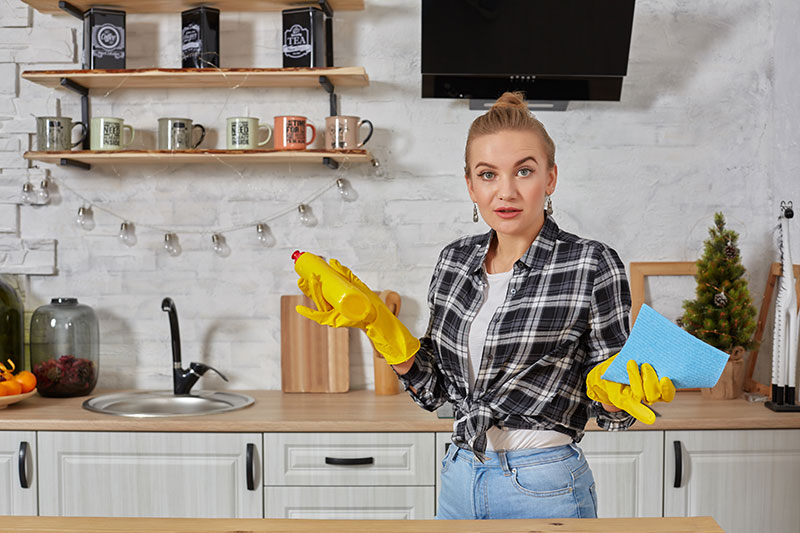 Professional services for both homes and other types of spaces include deep cleaning that involves both common areas and those areas that are difficult to reach or specific to the individual's cleaning needs. 
However, here is a general list of what is included in a residential cleaning service.
– Bedrooms.
– Living Room
– Kitchen
– Bathrooms
– Stairwells
– Basements and attics
– Tables, chairs, furniture, cabinets, closets, cupboards, shelves.
– Windows
– Doors
– Sofa and upholstered furniture
– Baseboards
– Flooring
– Appliances
When to hire a professional cleaning service?
This is one of the most frequently asked questions. How do I know if I need a professional cleaning service?
There are several reasons to hire a Maid Service Calgary and one of them is perhaps lack of time.
However, the type of cleaning you want to hire will depend on your needs or your lifestyle: do you need a daily, weekly or monthly cleaning? This can only be answered by you.
And even the decision may depend on the circumstances in which you find yourself, for example, moving, or if you require a specialized cleaning for a certain space, for example:
– Upholstery Cleaning
– End of tenancy cleaning
Now that you know the difference between professional vs domestic cleaning, which ones would you choose? Which type of cleaning guarantees high standards?
Indeed, professional cleaning, as we have discussed, involves a more thorough and penetrative cleaning method that guarantees healthier, safer and more hygienic environments.
Looking for the best cleaning service in Calgary and the surrounding area (Airdrie, Cochrane and Okotoks)?
Look no further than Ideal Maids. We offer affordable prices, customized plans and comprehensive cleaning services to meet all your needs. 
So contact us and ask for a free estimate.