5 things you should know before hiring a Cleaning Company in Alberta in 2021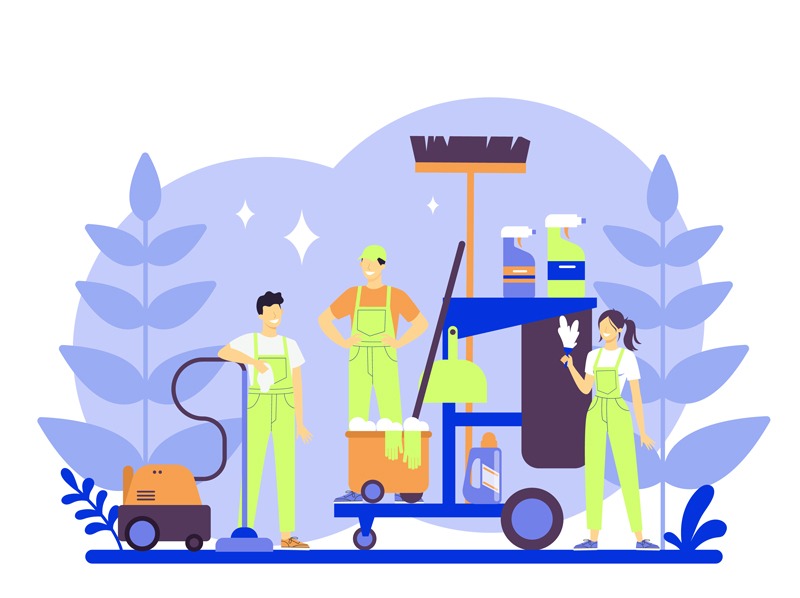 The world has changed, and our province is no exception, the pandemic has changed our lifestyle, which is why many people have chosen to hire cleaning companies in Alberta in 2021.
Cleaning service for homes or commercial facilities has become essential, and basic cleaning is not enough to keep the virus at bay, so a specialized cleaning disinfection service is required to reduce the contamination's risk.
That is why it is not a surprise to find in the Alberta area more and more cleaning service companies looking to satisfy such demand.
However, we know how frustrating it can be to choose an ideal cleaning company for you. That's why at Ideal Maids we want to make your search easier by showing you 5 things you should know before hiring a cleaning company.
Inquire about the type of service
The first thing you should know is that not all cleaning companies offer the same service.
Each company is different, whether it is the type of service, the customer service, and among others.
Therefore, before choosing, you must ask yourself the following question:
What type of service is most suited to my needs? Or what kind of service am I looking for?.
When you know what your real priorities are, you can get an idea of which cleaning company to consider first.
A trustworthy company
Reliability is an important factor to take into consideration.
Remember that hiring a cleaning service, either for your home or for your workplace, implies you are allowing other people to enter your space.
Therefore, be sure to thoroughly investigate the potential cleaning company's reputation, background, and references.
Professional team
A professional team guarantees you a professional service. It's that simple.
The professionalism of a cleaning company implies a highly trained staff in the area.
Cleaning supplies
As we mentioned before, each company is unique and provides different services. One of the characteristics of the cleaning service is the materials, products, or types of equipment used to carry out this activity.
Some companies provide their cleaning products, while others do not.
Therefore, inquire if they (your potential cleaning company) have their own products or if you have to cover that demand.
Flexible schedule and personalized plan
Finally, one of the aspects to consider when hiring a cleaning company in Alberta is the schedule.
If you are a company or a person looking for a special schedule, it is good to have a cleaning company that offers you a personalized plan adapted to your needs in terms of time, schedule, and even cost.
After all, a cleaning company that understands and values the customer's time is ideal.
So if you are in the Alberta area and looking for a cleaning company that fits your needs and requirements, or you need a specialized disinfection service for this 2021, Ideal Maids is your best choice.
Call us at 403-248-8686, you can also request a Free Quote HERE, or contact us via Instagram.