Being a realtor in Calgary is a competitive game. I make my listings shine by having Ideal Maids pre clean all my properties before they hit the market. Their prompt, detailed, professional service gives me an edge and helps me to do my job better. If you're looking for exceptional cleaning services then Ideal Maids should be your only choice.
Ideal Maids has always provided me with great service.. The ladies are prompt and courteous, the cleaning is thorough, and they are competitively priced. I have recommended them to several of my friends.
We have been using Ideal Maids for over 2 years and they do a fantastic job of cleaning our place. We don't hesitate to recommend them to our friends and family. The team is always polite, professional, and very thorough. With our busy schedules it is wonderful to come home to a clean house.
My name is Maddy and we have been using Ideal Maid for well over a year. We have a very high end home and we have had cleaning companies all our life. Ideal Maids is the best we have ever used. I can't imagine what we would do without them. Rita and Joe are the owners of the company and although I have never met Joe I can tell you Rita is spectacular and extremely hard working. I am often home when they arrive but also leave them with my key if we can't be around on certain days. We have never felt that they skimped with the cleaning just because we weren't there. I had a company for years that I used and not only did they cost a fortune but I was angry every time I came home. We are only ever happy with the results from Ideal Maid. Antonio is the office manager and is truly one of the nicest men I have ever had the pleasure to deal with. Any changes in my schedule that I need to make or concerns I might have he addresses them right away. Their rates are great and I will continue to recommend them to my friends and acquaintances with pleasure and confidence.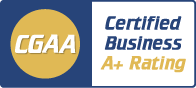 100% Green Clean