Best Move Out Cleaning Service Calgary: 4 Ways Our Maid Service Can Help You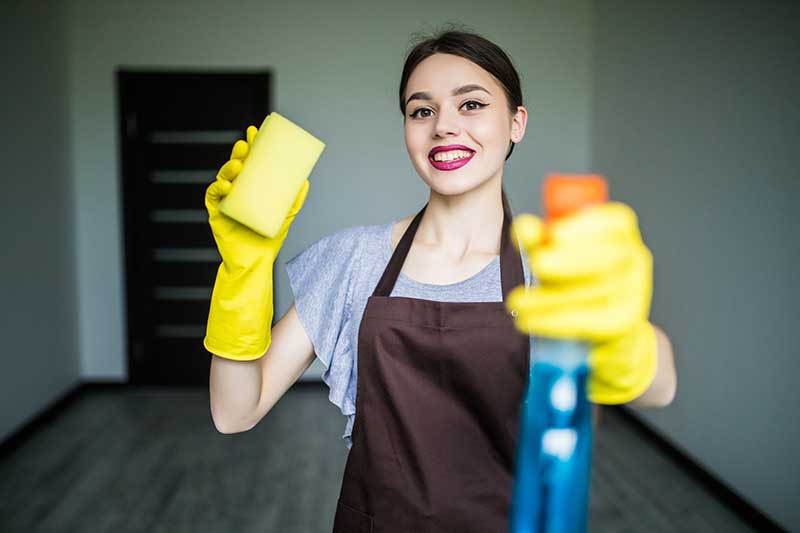 Move out cleaning service Calgary can be very helpful and useful during your moving period.
Moving is the beginning of something new. It's an experience that involves many activities such as cleaning, remodeling, packing, storage, disposal, painting, among other tasks.
In other words, it can be stressful and exhausting to take on so many tasks at the same time. It's a lot of work.
However, you can cross cleaning off your to-do list by hiring professional cleaners who can handle it efficiently, making your moving experience more enjoyable.
That is why, at Ideal Maids, we will explain the importance of hiring professional cleaners and how a Move out cleaning service in Calgary can easily help you with your moving experience in 4 ways.
1. Move out cleaning service Calgary helps you save time and money
Let's be honest, when we are going through a moving process the last thing we are thinking about is to thoroughly clean all areas of the property.
In other words, if most people find it difficult to carry out daily cleaning, imagine having to do it while they are moving with so many tasks to be done.
For this reason, a professional cleaning service specializing in moving can help you get your premises completely clean quickly, without having to worry about lack of time.
Moreover, professional cleaning companies use quality, specialized cleaning products and equipment for different surfaces, which allows them to achieve standard and unbeatable results. 
This way you can save a lot of money on cleaning supplies and equipment, while still having access to an affordable budget that can fit your needs.
2. Professional cleaning service allows us to reduce stress
Using a cleaning service allows us to free ourselves from these tasks, which can be overwhelming, helping us to reduce our workload and even stress levels in the long run.
In this way, it can contribute to making our moving experience much more pleasant, easier and calmer by leaving the cleaning job in the hands of experts and professionals, which will allow us to focus on the priority tasks.
3. Helps prevent damage and accidents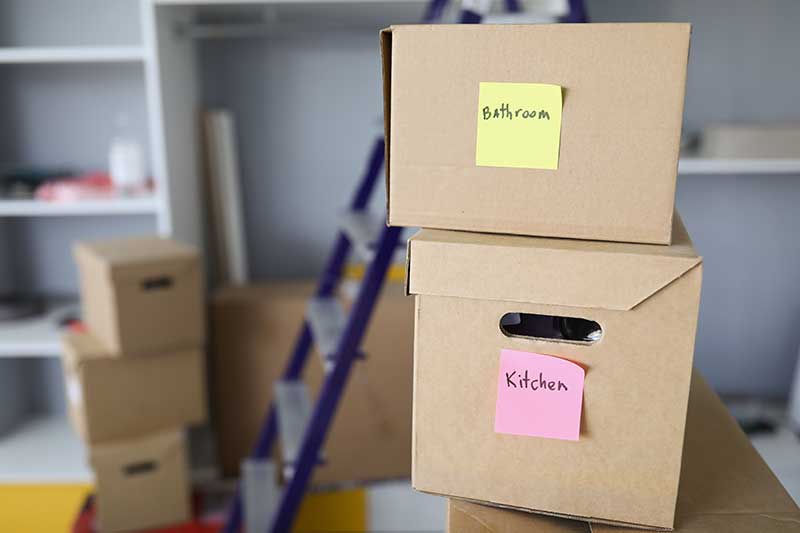 Cleaning activities may seem like simple tasks, however, when we are in a situation as hectic as moving, things can turn against us.
The number of boxes, objects and items to be packed, and even appliances and furniture that clutter the entire space during a house moving, plus the lack of attention can lead to unexpected incidents.
A cleaning company guarantees a highly trained team that knows how to carry out their work professionally, carefully and thoroughly without generating material damage or possible accidents.
4. Customized cleaning checklist and schedule
Now more than ever you can count on a flexible cleaning service that adapts to your needs for better results.
So, if you are looking for a specific cleaning service that focuses on a certain area of your facility, you can have it done.
Many cleaning companies today offer a flexible package that can meet the requirements of the client based on what they want and their schedule to ensure greater convenience.
Are you currently looking for a Move Out Cleaning Service in Calgary? Ideal Maids is your best choice. We are here to serve you.
Save time, money and enjoy your moving experience worry-free with our professional cleaning service.
We are available in Calgary, Airdrie, Cochrane and Okotoks. Feel free to contact us and ask for a free estimate.