Hire the Best Upholstery Cleaning Service in the Calgary area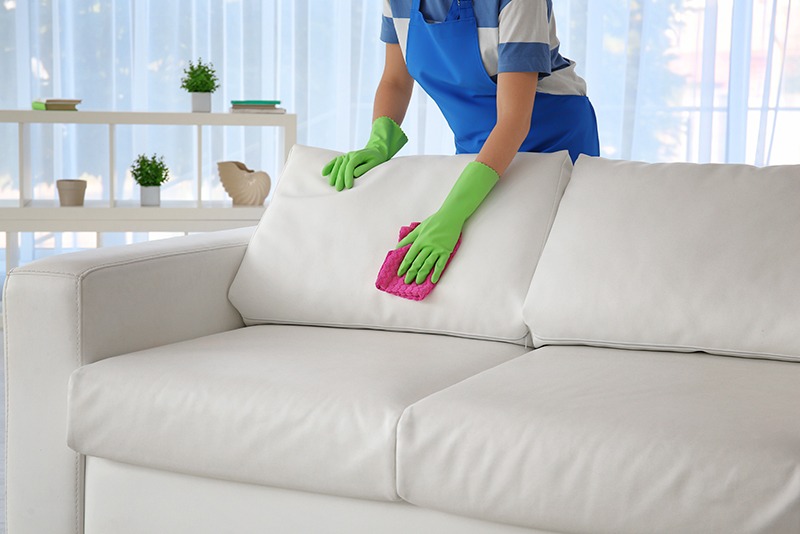 Having the best cleaning service in the Calgary area is now possible with Ideal Maids. 
Have you ever struggled with keeping both your carpets or upholstery clean and in good condition? If your answer is so, then this post is for you.
Maintaining your upholstery fabrics may seem like an overwhelming task, and it probably is, especially if you don't have the time and energy to worry about cleaning details.
Besides, cleaning your furniture requires the application of proper products, equipment and cleaning techniques that won't damage your upholstery material. Therefore, if you want to keep your furniture in pristine condition for a longer time, your best option is to hire an upholstery cleaning service like Ideal Maids in the Calgary area.
The best cleaning supplies
Although in the market we have many products available that we could use to carry out the cleaning job of our upholstery, the truth is that most of them are usually very toxic and harmful, which could affect our health and the condition of our fabric upholstery due to the incorrect use of such products. 
A cleaning company not only has professional and specific products and equipment for each type of upholstery material but also applies the proper techniques to guarantee the deep cleaning and durability of your upholstery for a longer time. 
At Ideal Maids, we provide eco-friendly products and solutions in order to protect your upholstery by restoring its original beauty and guaranteeing a safe cleaning without harming your health and the environment. 
Carpets and upholstery, due to the material they are made of, can easily accumulate and absorb dirt, dust, food particles or residues, bacteria, and other pathogens that in the long term could affect your health. 
Therefore, the cleaning that we carry out ourselves is sometimes not enough to remove the germs and bacteria that our upholstery might have. 
Effective deep cleaning requires not only the proper products and equipment but also knowledge, skill, and time. Therefore, your best option is to leave this task in the hands of cleaning experts who can guarantee a satisfactory result. 
At Ideal Maids we have a professional and highly trained team with the right knowledge to make use of the techniques, products, and equipment necessary for each type of upholstery fabric, guaranteeing a safe, high quality, effective and fast service. 
Proper cleaning and maintenance allow you to extend the durability of your upholstery fabrics by preventing stains and removing bacteria or any type of dirt. This way it not only ensures the good condition of your upholstery but also restores its original appearance, bringing back its former splendor. 
Enjoy a clean and fresh air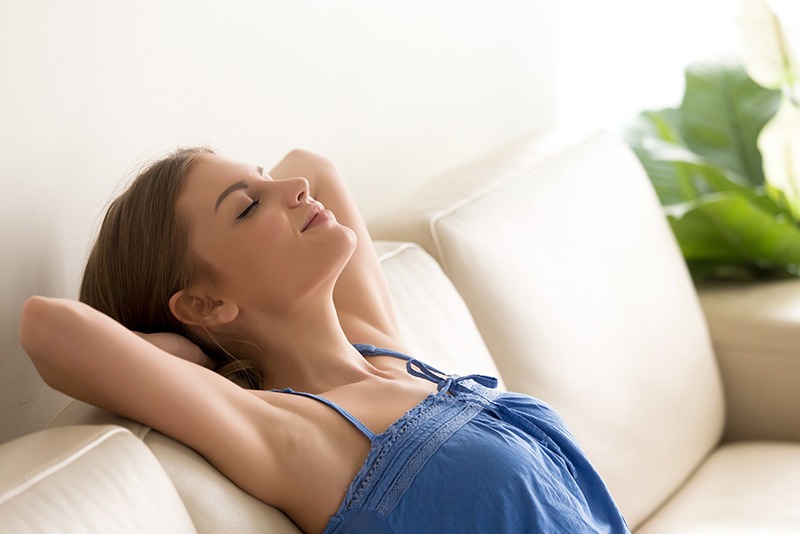 The accumulation of bacteria and dirt in our upholstery can cause unpleasant odors if not cleaned regularly and properly. Moreover, it can affect the health of your family or employees, leading to allergies or respiratory illnesses. You can avoid this situation and enjoy quality air by hiring the best upholstery cleaning service in the Calgary area: Ideal Maids. 
At Ideal Maids Inc. we offer Professional Disinfecting and Sanitizing Cleaning services 7 days a week with immediate availability throughout the Calgary, Airdrie, Okotoks, and Cochrane area. 
Call now at 403-248-8686 or request a FREE quote on our website.