Calgary Move in Cleaning: Start Your New Chapter with a Spotless Home
Moving into a new home is an exciting and transformative experience. 
It's a fresh start, a blank canvas waiting to be filled with memories. 
But before you can fully settle in and make your new house feel like home, there's one essential step to take – move in cleaning. 
A thorough and professional move in cleaning service can make all the difference in ensuring that your new space is pristine, fresh, and ready for you to begin your new chapter. 
At Ideal Maids Inc, located in Calgary, we understand the importance of a clean and inviting home, and our move in cleaning services are tailored to meet your specific needs.
Let's explore the advantages of hiring professional Move-In Cleaning and how it can make your transition seamless.
1. The Importance of a Fresh Start

Moving into a new home is an opportunity for a fresh start, a chance to create a space that reflects your style and personality. 
However, even newly constructed or previously occupied homes may require a thorough cleaning to remove dust, debris, and any lingering odors. 
That's where our professional move in cleaning service comes in. 
Our experienced cleaning team will meticulously clean every nook and cranny, ensuring a spotless and sanitized environment for you and your family. 
From floors to ceilings, we leave nothing untouched, allowing you to begin your new chapter in a clean and fresh home.
2. A Healthy Living Environment

One of the primary benefits of professional move in cleaning is the creation of a healthy living environment. 
During a move, dust, allergens, and other particles can accumulate, leading to potential respiratory issues and allergies. 
With our specialized cleaning techniques and eco-friendly products, we eliminate these concerns. 
Our team pays attention to detail, focusing on high-touch areas, air vents, and hidden spaces where dust can easily accumulate. 
By starting fresh with a professionally cleaned home, you can breathe easy and enjoy a healthier living environment from day one.
3. Time-Saving Convenience
Moving is a time-consuming process, with numerous tasks and responsibilities to manage. 
The last thing you want to worry about is spending hours cleaning your new home before you can settle in. 
Hiring a professional move in cleaning service allows you to delegate this essential task to experts who will handle it efficiently and effectively. 
Our experienced cleaners bring the right tools, equipment, and expertise to complete the job quickly, saving you valuable time and energy. 
You can focus on unpacking, arranging furniture, and personalizing your new space, knowing that the cleaning is in capable hands.
4. Experience the Ideal Maids Difference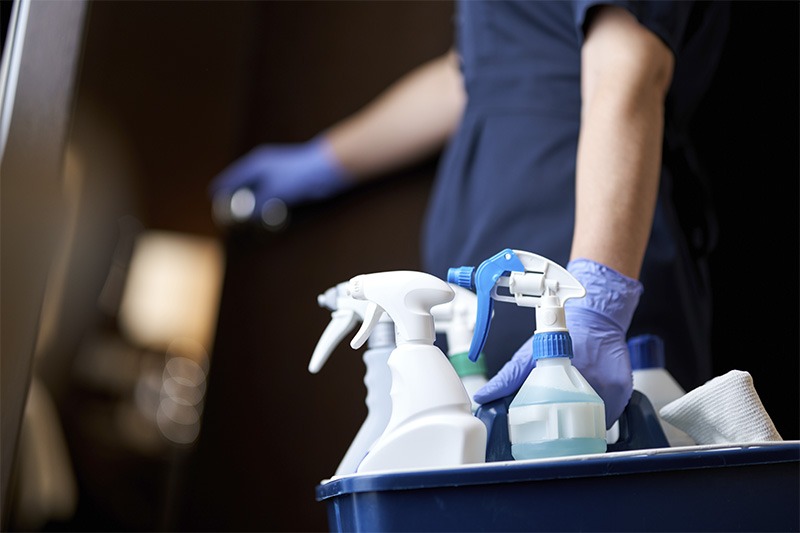 At Ideal Maids Inc, we take pride in delivering exceptional move-in cleaning services in Calgary. 
Our team of dedicated professionals is trained to handle every aspect of move in cleaning, ensuring the highest standards of cleanliness and customer satisfaction. 
We use industry-leading equipment and eco-friendly cleaning solutions to provide a safe and healthy environment for you and your family. 
With our attention to detail and personalized approach, we strive to exceed your expectations and make your move a seamless and enjoyable experience.
Moving into a new home is an exciting milestone, and starting with a spotless and fresh environment sets the stage for a positive transition. 
Ideal Maids Inc, located in Calgary, is your trusted partner in achieving a clean and inviting space. 
Our move in cleaning services offer the convenience, expertise, and attention to detail you need to start your new chapter with peace of mind. 
Take the stress out of moving and let us handle the cleaning while you focus on settling in and making your new house a home. 
Contact Ideal Maids Inc today for a hassle-free move in cleaning experience that will leave you delighted.