Why do you need to hire a commercial cleaning service in Calgary?
Hiring a professional commercial cleaning service in Calgary for your business offers you many more advantages than you thought possible. 
At Ideal Maids, we understand that keeping workspaces and premises clean is a stressful and overwhelming task. 
However, in this post, we want to show you 5 advantages and benefits that a professional commercial cleaning service offers you if you are in Calgary. Here we go.
1: Deep and professional cleaning in all areas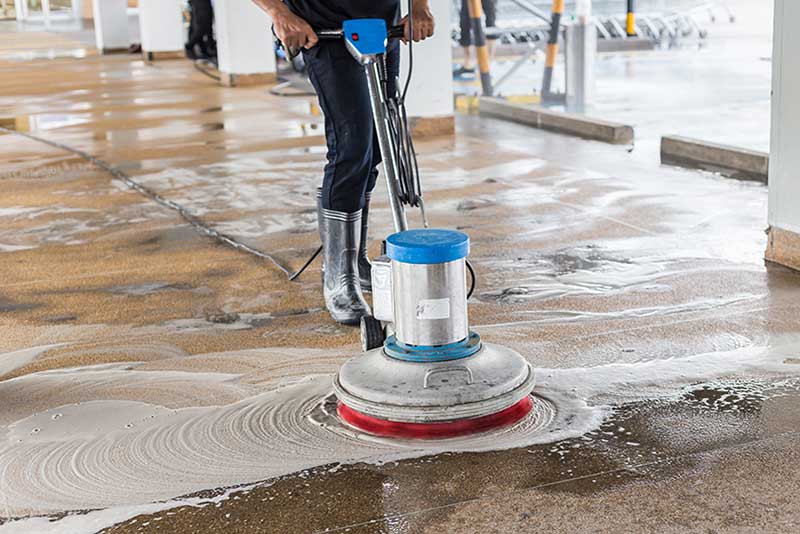 What does commercial cleaning include? This is one of the most common and frequently asked questions regarding this type of service.
And although commercial cleaning is not far from home or residential cleaning, the truth is that this type of cleaning includes a much more thorough protocol to treat specific and high-risk areas.
That is to say, delicate or even dangerous areas such as machinery, ducts, pipes, office areas, carpets, waxed floors, among others, require professional work.
This ensures deep cleaning, which is necessary to keep these spaces in good condition, fresh and clean for a longer period.
So the first advantage you can get by hiring a professional commercial cleaning service in Calgary for your business, office or workplace is the guarantee of a thorough cleaning that allows for a healthier environment.
2: Safe working environment
Commercial cleaning service not only ensures a healthier environment but also promotes a safe workspace.
Therefore, hiring a cleaning service is a necessary investment that every company should make regularly to provide a cleaner environment for their employees and customers.
The various phases involved in deep cleaning such as vacuuming, disinfecting, dusting, sanitizing and mopping can only be performed by experts in the field of commercial cleaning, and Ideal Maids is no exception.
3: Commercial Cleaning boosts your professional image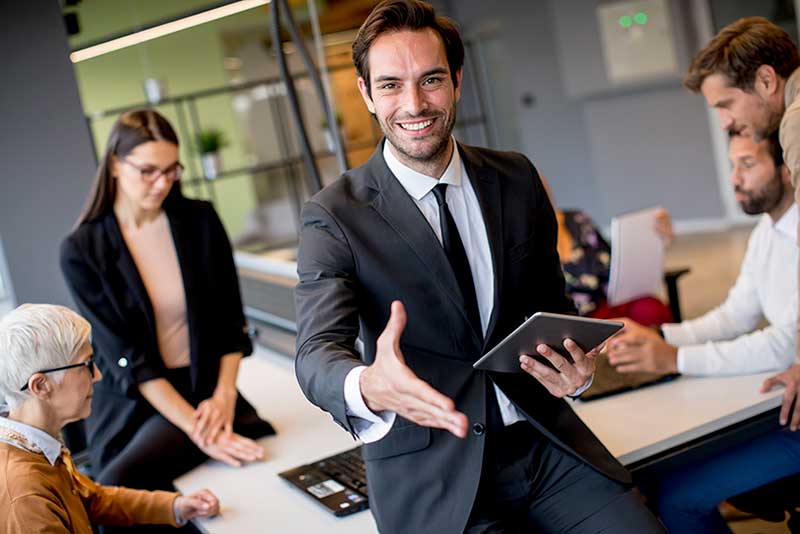 In addition to providing a fresh, clean and germ-free environment, professional commercial cleaning ensures an excellent corporate image.
After all, they say it's the first impression that does count.
This way it allows employees and even customers to feel confident, comfortable and willing to stay longer at the location for longer.
Moreover, clean spaces convey comfort, peace and purity, which influences the mood of all staff, even helping to reduce stress and increase productivity levels.
4: You allow your employees to focus on their job responsibilities
By hiring a professional commercial cleaning you allow your employees to be focused on their role. 
Many of the companies that are reluctant to hire cleaning services use their employees' time to distribute and assign cleaning responsibilities that are not theirs.
Not only is such a practice lousy, but it also interferes with employees' work schedules and sacrifices time and money. 
In the long run, this bad practice can compromise employee performance and the company's future.
Therefore, the best investment you could make is to hire a reliable and professional cleaning company, as it allows you to select a flexible schedule and helps you save time and money on cleaning products in the long run.
Besides, by leaving the cleaning work in expert hands, you avoid any kind of risks, accidents and material damage, since a highly trained team is capable of carrying out a careful and thorough job.
5: Helping to keep your workplace in good condition
Finally, the sum of all the above benefits ensures that your workplace will always look and be in optimal condition.
So if you're looking to make your business, office or workplace look shiny and dazzling, we have the solution. Contact us and find out how we can help you.
Our commercial cleaning service is available in the Calgary area (Okotoks, Cochrane and Airdrie).
Keep your spaces and work environment in good condition, clean, fresh, free of germs and bacteria through Ideal Maids, we are your best option.