Hiring Maid Services For Seniors To Help Them Stay Healthy
Hiring maid services for seniors can be of great help for their health and independence.
As we age, household chores become more difficult, so hiring cleaning services can be a lifesaver for those who no longer have the strength and energy to clean the house.
Many older adults in the Calgary, Okotoks, and Airdrie area rely on the services offered by Ideal Maids Inc. to carry out house cleaning.
Our company is in charge of helping them live more comfortably and reduce the risk of accidents at home.
Some of the benefits of hiring Maid Services for Seniors in the Calgary area:
Flexible service and convenient hours:

we adapt to you. Our services are based on your needs and satisfaction. Our clients can specify if they prefer a specific product for cleaning their home, in the same way, we can schedule you at the time you prefer

Health and wellness

: We always say it, a clean home is a healthy home. Hiring maid services for seniors is one way to ensure that your loved ones are living in a healthy, germ-free environment. Health is first.

Social interaction:

for older adults a cleaning service is more than that, a visit from Ideal Maids Inc. also offers the factor of social interaction that our grandparents often lack. 

Loneliness is one of the factors that most affects the psychological health of the elderly, so a regular visit is a very helpful solution. With regular cleaning team visits, it is common for friendships to grow based on understanding and commitment.
Elderly people with respiratory problems are one of the groups most benefited by the maid services offered by Ideal Maids Inc.
We are a responsible cleaning company with the environment and committed to the health of your family.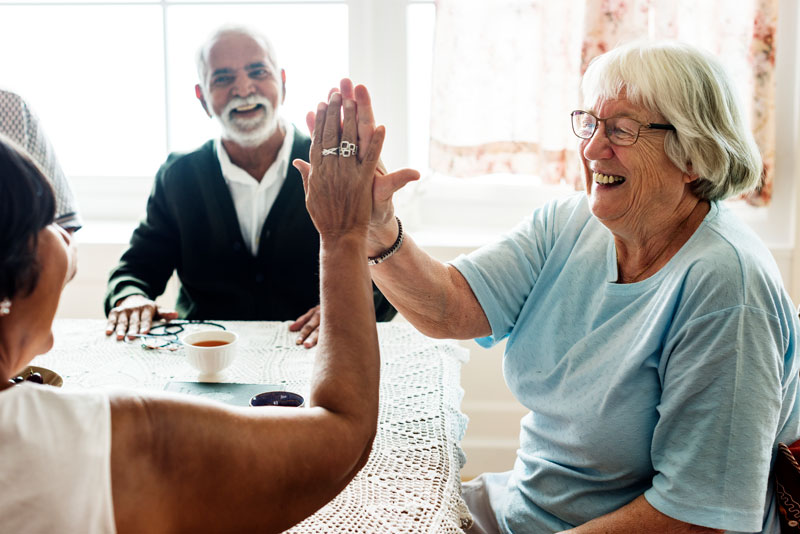 Licensed & Bonded
One of the main characteristics of our service is the human quality of the members of our team. We are strict and careful when choosing our staff.
We take care of carrying out security checks and criminal background checks on each of our team members. Neither you nor your family will run any risk when hiring our maid services.
Why should you hire cleaning services for seniors?
Hiring Maid services for the elderly is an invaluable way to demonstrate how much you care. Many times our loved ones refuse to receive help because they do not want to acknowledge that they need it.
A tidy house is an open door to guests, be they family or friends, as well as a dirty house, can result in unwanted social isolation.
Our cleaning services are tailored to the needs of each home, so if you are already thinking about picking up the phone to make that call, we assure you that we can comply with that long checklist.
So go ahead! Tell us how can we help you?
(403) 248.8686 Call us now to schedule a visit, you can also request a free quote at this link.
We are the Ideal Maids for you.