House Cleaning Frequency Tips in Okotoks: A Cleaner, Happier Home
A clean home is a happy home, and in Okotoks, we take pride in our spaces. 
But how often should you clean your house to maintain its sparkle and freshness? 
At Ideal Maids Inc., we provide guidance to address all your needs for maintaining your home in pristine condition.
Discover in this blog post the secrets to a cleaner, more inviting living space.
Why Cleaning Frequency Matters:
Here are some key tips for maintaining a clean and inviting home in Okotoks:
Daily Cleaning:
Surface Wiping: Daily surface wiping in the kitchen and bathroom areas can help prevent the spread of germs and maintain cleanliness.
Quick Tidying: Spend a few minutes tidying up living spaces each day. This prevents clutter from accumulating.
Laundry Management: Stay on top of laundry to prevent clothing and linens from piling up.
Weekly Cleaning:
Dusting: Dust surfaces throughout your home weekly to keep allergies at bay.
Vacuuming: Vacuum carpets and rugs weekly to remove dirt and debris.
Bathroom Cleaning: Give bathrooms a thorough cleaning at least once a week to prevent soap scum and mold build-up.
Monthly Cleaning:
Appliance Care: Clean appliances like the oven, microwave, and refrigerator once a month to maintain their efficiency.
Window Washing: Monthly window cleaning ensures a clear view of Okotoks' scenic beauty.
Deep Cleaning: Schedule a monthly deep cleaning to target areas often overlooked in regular cleaning routines.
Professional Help: For a truly immaculate home, consider professional Residential Cleaning in Okotoks. Ideal Maids Inc offers customized cleaning solutions to suit your needs and preferences.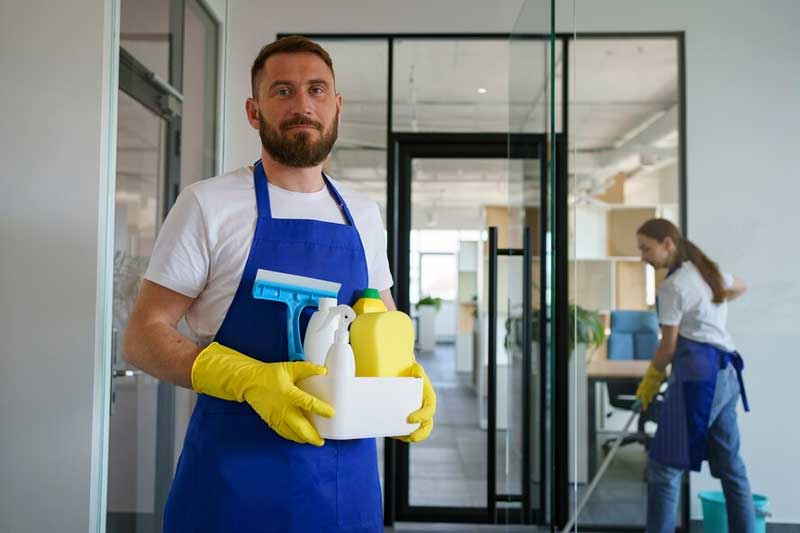 Maintaining a clean home in Okotoks doesn't have to be a daunting task. By following these house cleaning frequency tips, you can enjoy a cleaner, healthier, and more beautiful living space. 
Ideal Maids Inc is your partner in achieving the clean home you desire. Our Residential Cleaning services in Okotoks are designed to complement your efforts and provide that extra touch of perfection.
Don't wait to experience the joy of a consistently clean home. Contact Ideal Maids Inc. today, and let us make your Okotoks home shine. 
A cleaner, happier living space is just a call away!