How To Do House Cleaning When You Don't Have Time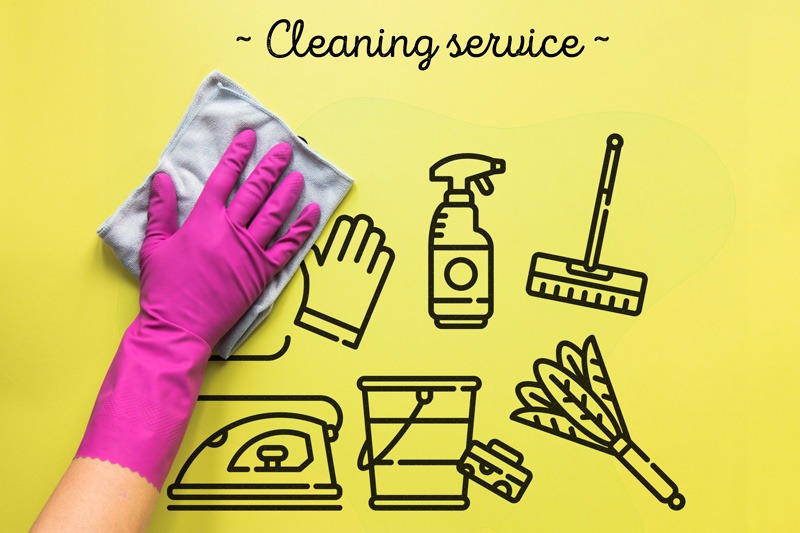 Thinking about finding a house cleaning service in the Calgary area or doing house cleaning yourself, the following text will help you decide:
Although it is advantageous to have a reliable house cleaning company for some household chores, there are also times when we can help alleviate the house cleaning burden.
Nobody likes a dirty house, but we don't always have enough time to clean every corner of the home; that's why we prepared this article to show you how to do house cleaning when you don't have time.
Hire our maid cleaning service as much as possible and follow our advice and you will notice the change:
Many people tend to opt for the extremes: either they are completely devoted to housework, or they are not interested at all. The ideal scenario is not to go to extremes, perfection is not the goal. The important thing is to feel comfortable in a reasonably clean and healthy house.
So what are the steps to clean the house when you don't have time?
If hiring a maid cleaning service is not an option, first of all, take time out of your normal activities and you will see how everything can get easier.
At work: if you take a bit of office work to be done at home, you can devote 10 minutes of that time to your home chores, use that time to clean something specific like dusting off some of the dirtiest surfaces.
If you have children: while they study or sleep, you can use this time to do some quick house cleaning or even putting somethings away.
Get up 10 minutes earlier: those 10 minutes you snooze your alarm clock could be very useful if you tidy up your closet or drawers (or any other cleaning needed)
Make House Cleaning an easy task
Devoting yourself every day to doing deep cleaning will only make you end up hating these tasks, instead you can do small tasks for short periods of time so that it is something much lighter and easy to process.
Two main tasks for quick cleaning
There are only two things you should do without fail every day:
Making the bed: making the bed is step # 1 to keep a clean and tidy home, tidy up your bed and have your children order theirs. It takes less than 2 minutes a day and it represents a change in the house.

Wash the dishes:

If you cook every day then every day you should wash the dishes in order to prevent fungi and bacteria that can make you and your family sick.
Quick cleaning tips and tricks
Have the necessary cleaning tools at hand. In the bathroom: toilet brush, cleaners, disposable cleaning wipes, etc.

Set your priorities straight!

if you cook a lot,  that means that your kitchen gets very dirty and therefore should be your priority when cleaning the house. Do you like to enjoy a long bath of warm water and perhaps aromatherapy? Make your bathroom a priority and spend at least 10 minutes a day cleaning that space.

Take 5 minutes a day to walk through all the spaces of your house

and order those little things that are out of place. It is not necessary to vacuum and clean every day if you keep the space tidy.

Do not do the job alone

, if 3 people live in your home, it makes no sense that only 1 person is responsible for cleaning. Even if it's children, home cleaning is an essential part of life training. Assign cleaning tasks to members in the house.
Even the busiest people can take 10 minutes a day to do some cleaning at home. Dirt and uncleanliness increase stress. Remember that you and your family need a vital space to live and relax.
Remember that you can hire the House Cleaning services of Ideal Maids Inc. to help you with the household chores when everything else fails, you can't make the time or you simply like to come home to a clean environment.
Ideal Maids Inc. is here to help you clean and sanitize your home or office, you can count on us any day of the week. 
Contact us at (403) 248-8686 or Request a Free Quote.