6 Benefits of hiring a professional office cleaning service in Calgary
Are you in Calgary and want to invest in an office cleaning service but are still hesitant?
We know that it is not easy to find an office cleaning service with high standards and effective results, which could cause a lot of uncertainty at the time of selection.
But believe it or not, hiring a cleaning service can be the best investment for your office in terms of cost and benefits, among other important factors such as quality, and Ideal Maids is no exception.
Professional office cleaning offers many advantages for your work environment. A clean and fresh workspace can benefit your employees and potential customers in every way.
So if you're thinking of looking for a cleaning service for your office or workspace, this article might interest you. Here are 6 benefits of hiring an office cleaning service, especially if you are in Calgary.
The results of a professional cleaning carried out by experts cannot be compared with the results of a regular or superficial cleaning of which we are accustomed to performing.
The combination of experience and knowledge, plus the implementation and use of the proper cleaning tools, allows guaranteeing precisely a thorough cleaning carried out through a safe and professional procedure.
In other words, there is no better cleaning that can be guaranteed by a professional team.
Healthy and safe environment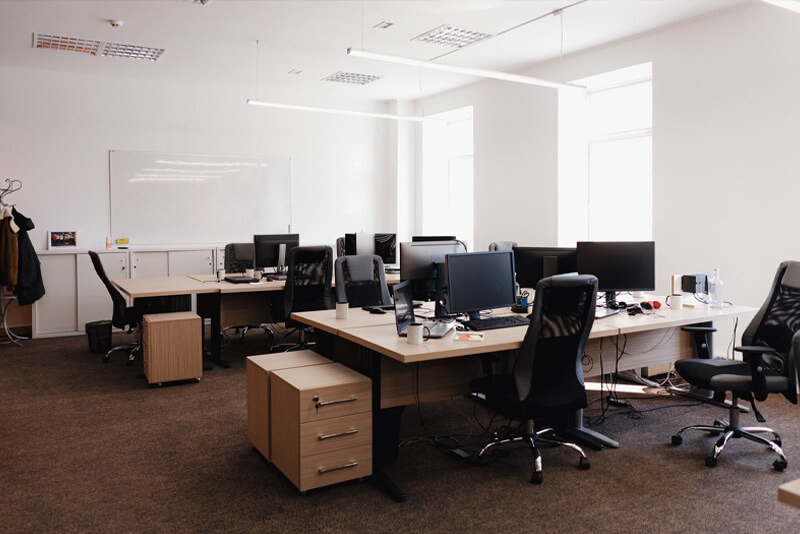 Believe it or not, professional office cleaning prevents both accidents and illnesses.
Firstly, because the good location or organization of materials and objects in the office reduces the likelihood of accident scenarios or risk of injury either by tripping, slipping or falling.
By ensuring safe spaces through cleanliness, we can avoid legal problems with people who may be affected.
Secondly, disinfection as a product of deep cleaning eliminates bacteria, viruses and other contaminants in the work area by providing a healthy space for all personnel.
Boosts labor productivity
There is no doubt that disorder is the main enemy of productivity in any work environment since a dirty and disorganized environment influences the mood of employees by causing disorganization, stress, exhaustion and even anxiety.
Therefore, in order to improve employee performance, clean and disinfected areas are required to generate a harmonious and pleasant environment that allows transmitting tranquility and comfort to employees.
Office Cleaning Service helps reduce stress
It is in no company's best interest to have a tired and stressed work team. A dirty and poorly maintained work environment creates an unpleasant feeling that could worsen the employees' stressful situation.
The cleanliness of a place is synonymous with purity and purity is related to peace and tranquility. In other words, having a clean work environment means having a peaceful environment, which allows for concentration and good work performance.
That's why companies should strive to maintain clean and hygienic spaces for their employees at all times through specialized professional office cleaning services.
Accommodates your business schedule
Many companies understand the importance of regularly providing a clean, fresh and pleasant environment for their employees.
However, carrying out the company's own cleaning implies many hours of work that could interrupt the work routine, therefore, it is recommended to hire an office cleaning service that offers the possibility of providing a flexible plan and schedule.
Nowadays, many office cleaning service companies in Calgary offer the ability to adapt to the client's schedule and needs, and Ideal Maids is one of them.
Provides a professional image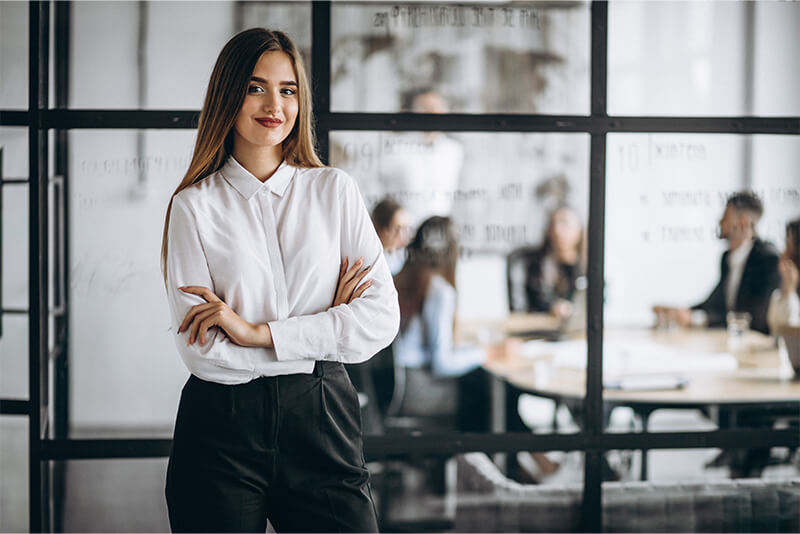 Remember that the image projected by the offices is important both for the company's employees and for the clients that visit the place. After all, companies with a good image are the ones that make the best impression.
Therefore, regular deep cleaning not only allows the offices to be well maintained but also boosts the company's image by creating a fresh, clean, comfortable, safe and pleasant environment.
So if you are in search of a reliable, responsible and professional company that will guarantee you a high-quality office cleaning service in the city of Calgary, look no further than Ideal Maids. 
We are available throughout the Calgary area.