There is no better feeling than arriving at your home or workplace and finding a completely clean environment.
At Ideal Maids, we know perfectly that feeling and we want it to expand throughout the year in homes and offices across Canada, which is why we want to share with you the ideal cleaning routine for 2021.
The Ideal Cleaning Routine for 2021
The first thing you should know about this ideal routine is that it consists of small habits. 
Therefore, as long as you practice these habits more often, you will clean less and you will have more time to spend on other things.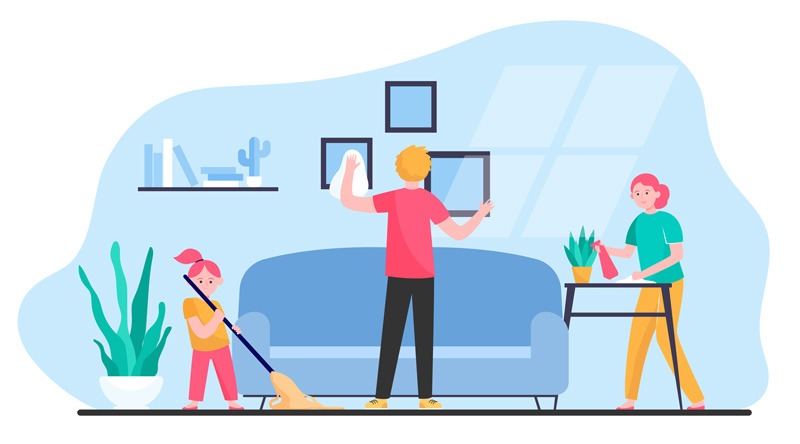 Bedroom/office:
Make your bed or tidy up your workspace, especially your desk, every morning. A messy bed or desk will make the environment; no matter how clean it is, look like real chaos.

Pick up all the laundry. Clean clothes should be folded or hung up, and dirty laundry goes into the basket.

Keep your furniture surfaces as clear as possible such as your desk, and make sure you have a place for everything. 

And don't forget to clean the floor.
Bathroom:
Clean the washbasin after you use it. 

Clean stains from the mirror and the tap. 

Clean the toilet seat as well as its edge with a disposable towel.

Try to change the towels regularly.
Kitchen: 
Empty the dishwasher as long as it is full. 

Empty the sink of dirty dishes, and make sure you clean it as well as you can.

Clean and disinfect the surface of the furniture.

Use a damp cloth to wipe up any splashes on the floor. 

Change the kitchen towel every 2 or 3 days.

Be sure to clean the floor.
Living room:
Tidy up all the pillows and blankets on the sofa, as it is one of the main points of this area.

Collect magazines, books, games, and DVDs.

Clean crumbs and notorious fingerprints from table surfaces. 

Check out the floor. Use a carpet sweeper or vacuum cleaner to pick up any residue on the floor.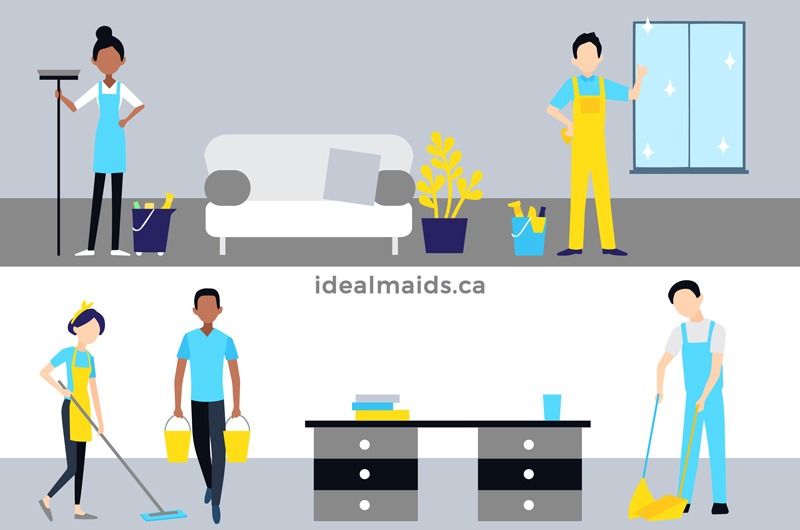 In addition to all these daily practices, in this ideal cleaning routine for 2021, it is also important that you perform an exhaustive cleaning every 15 days, so in this way, you only have to keep order in your home or business premises, until the next deep cleaning.
If you are in the Calgary, Airdrie, Okotoks, or Cochrane areas, you can schedule this cleaning (home cleaning and residential cleaning) with our experts at Ideal Maids, where we offer a reliable, quality, and personalized service.